Audi Adaptive Cruise Assist, Available on Vehicles at Audi Morton Grove in IL
More Relaxed. Even in Traffic
A special radar sensor lets Audi Adaptive Cruise Assist measure the distance to the vehicle in front of it and then regulates the speed so that it doesn't go faster than the designated pace. The system also maintains a set distance to the vehicle in front of it. Drivers can select one of four distance programs (depending on the model), which then modifies the driving style - Distance 1 (sporty), Distance 2 and 3 (standard) and Distance 4 (comfortable).
It is important to remember that Audi Adaptive Cruise Assist is not a replacement for drivers' attentiveness. The system also doesn't react to stationary objects or approaching vehicles.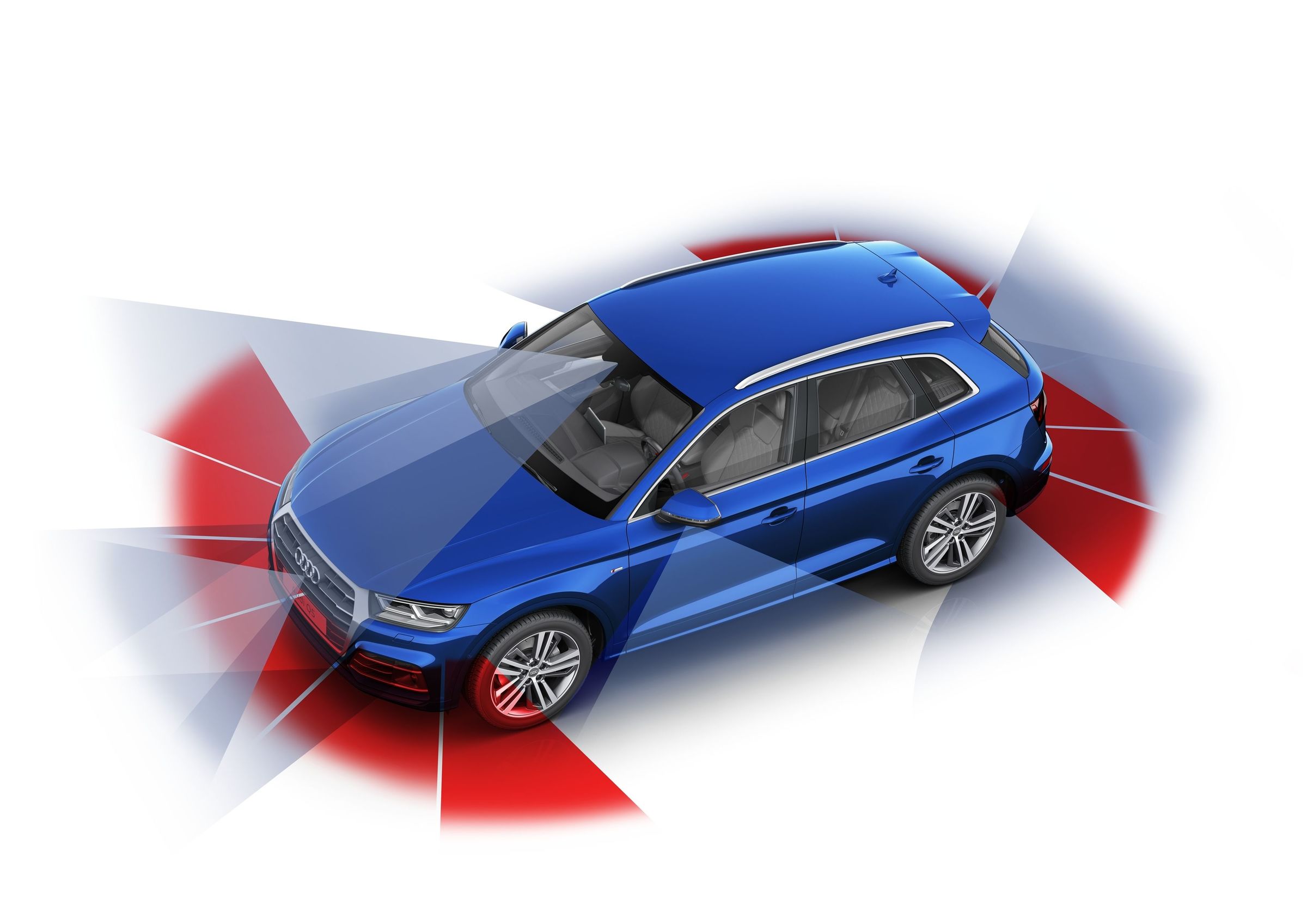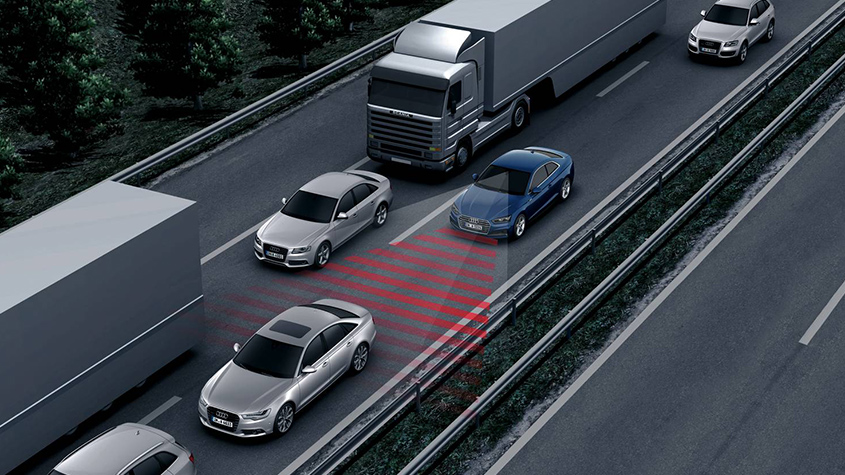 Stop & Go
The Stop & Go Function collaborates with the S-tronic or Tiptronic transmissions and lets the drivers take over braking and restarting when they desire to do so. Using a steering wheel control, drivers engage the Audi Adaptive Cruise Assist, and the fixed speed displays in the instrument cluster. When drivers hit the brakes, the system turns off.
Traffic Jam Assist
Even when you're not on the interstate, Audi Adaptive Cruise Assist can help you when you encounter heavy traffic on your commute with Traffic Jam Assist. This feature notes the vehicles place between the lane designations and surrounding vehicles and can provide acceleration, braking, and steering. If traffic lessens or there is a sharp curve in the road ahead, Traffic Jam Assist will provide alerts to let drivers know they need to resume control of the vehicle. As a last resort, the system safely brings the vehicle to a complete stop.