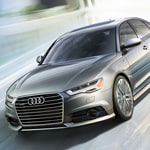 When you want to drive a popular and innovative full-size sedan, look no further than the new Audi A6. The Audi A6 comes with technology features that make it one of the best sedans in its class. Discover how these features enhance your driving experience today.
A good driving experience involves knowing that you have access to features that can keep you safe while out on the road. For example, if you are ever in a car accident, you want to know that emergency services will be on their way quickly. The new Audi A6's built-in safety system is capable of calling for help when you cannot after an accident.
It also is equipped with Amazon Alexa. You can ask Alexa for help while driving, such as when you need to make a restaurant reservation, find out what gas prices are in cities ahead of you and what detours are in your path.